March was the beginning of a new project for me. I am photographing Influential Changers of our Buffalo. Those that are making a new for us. Building developers, product developers, people changers, anyone that is enhancing our Buffalo. 
I started with Nick Sinatra of Sinatra & Company Real Estate. In the new Expo, downtown Buffalo's gathering place.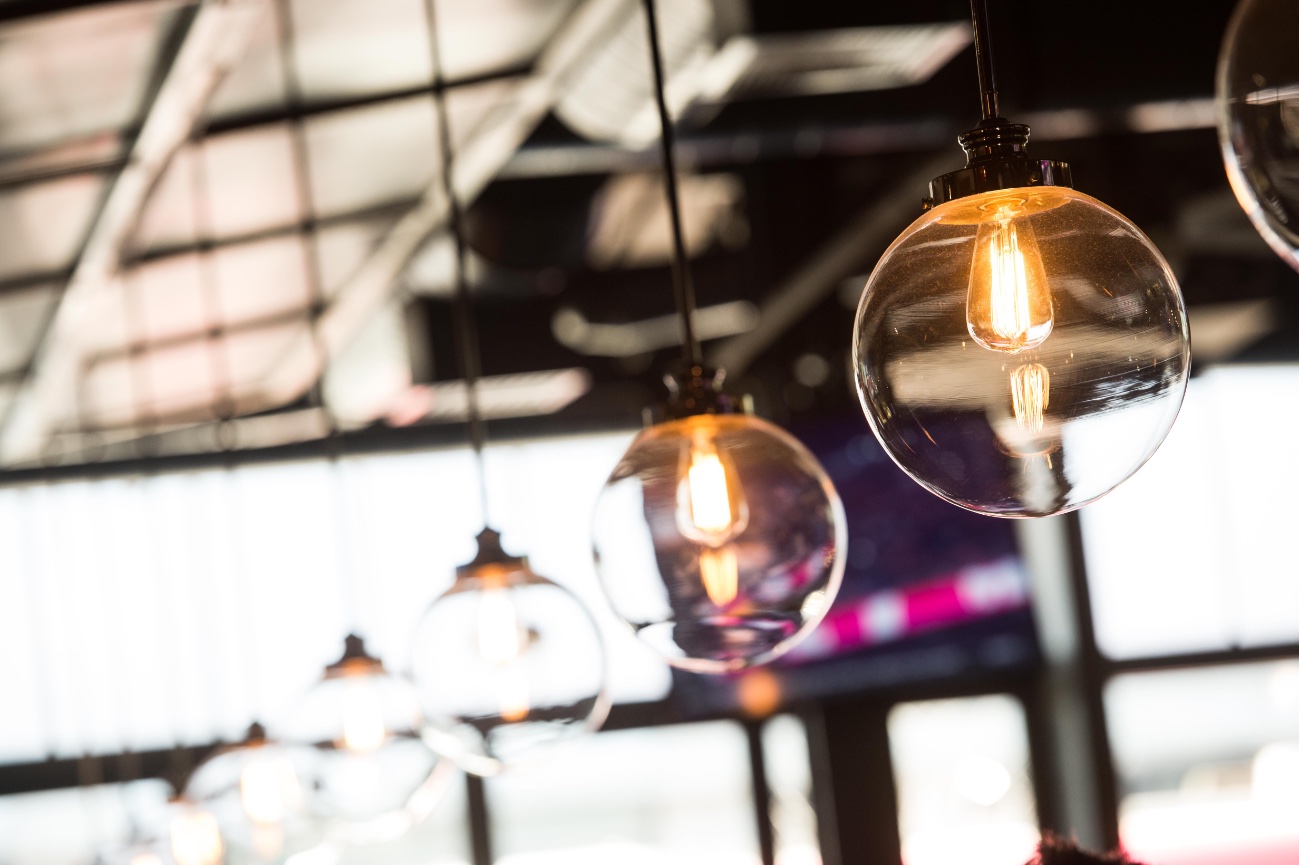 The location itself just allows for conversation, relaxation and great eats. I met Nick at a Buffalo Niagara Sales and Marketing Executives dinner that he with a panel of 4 other developers were invited to speak about their change for Buffalo. Nick was welcoming to the idea of being photographed for my project, and we set the date and time.
I always show up early to sit in a space Im going to be photograhing in to get a sense of the vibe, and look for a few locations I want to use as my background, foreground, and if it allows for a comfortable space for my subject. 
After meeting up and chatting with Nick for a bit to get a sense of how he felt in the space, what he liked about it and where the idea came from, we got to portraits. I worked with some of my usual style to shooting, my go to 70-200 telephoto lense. Positioning Nick somewhere he could lean or feel supported by his surroundings, and create some of my safe shots. I always try to get some good clean photos, that showcase the subject and the location.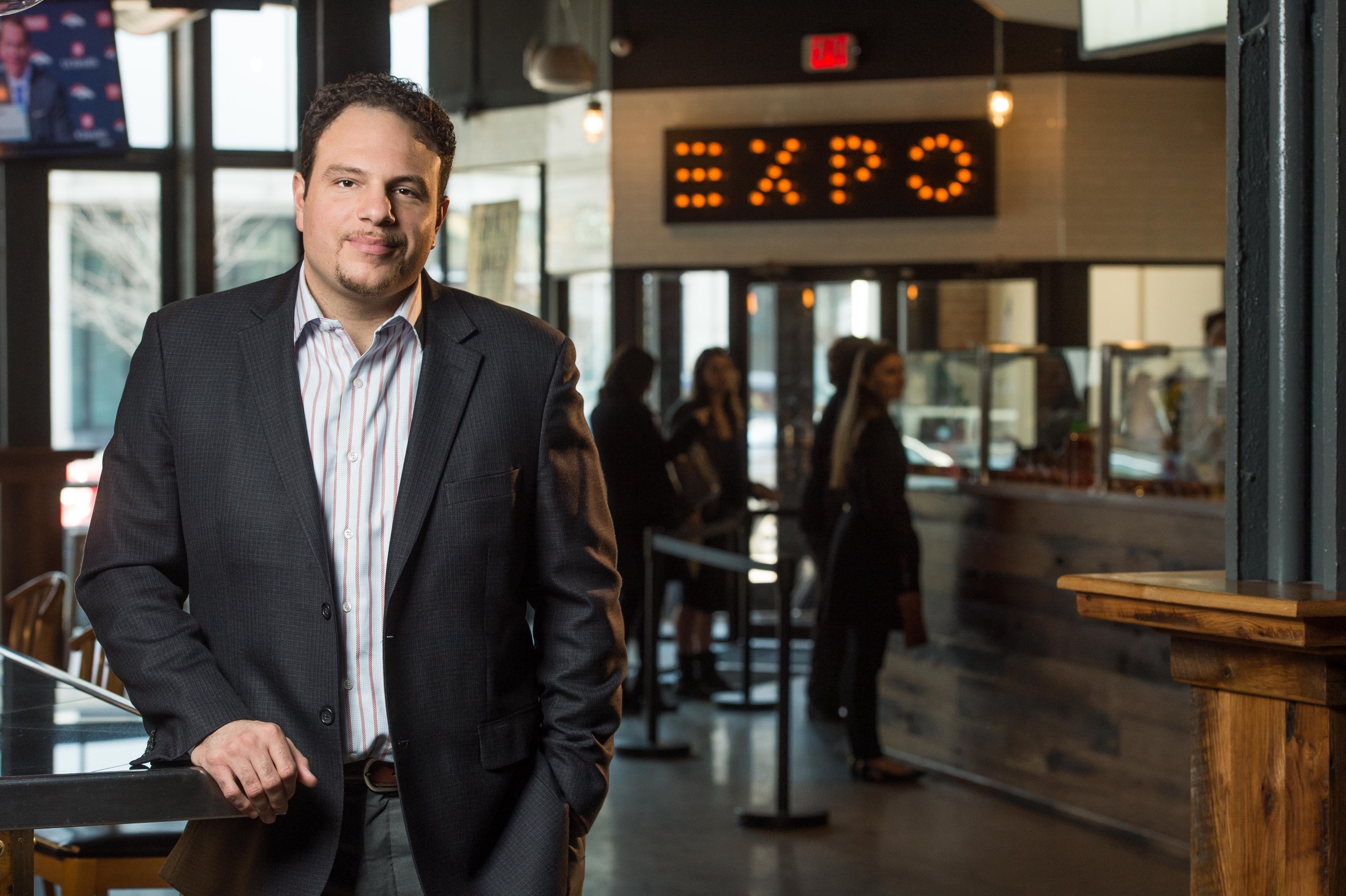 Next I pushed a bit, with angles and working a bit out of my comfort zone. Example, if someone is looking to the left I would push them in the frame to the right, I decided to put Nick on the left, and let the lights fall off behind Nick.  I was pleasantly surprised how much I liked the shot.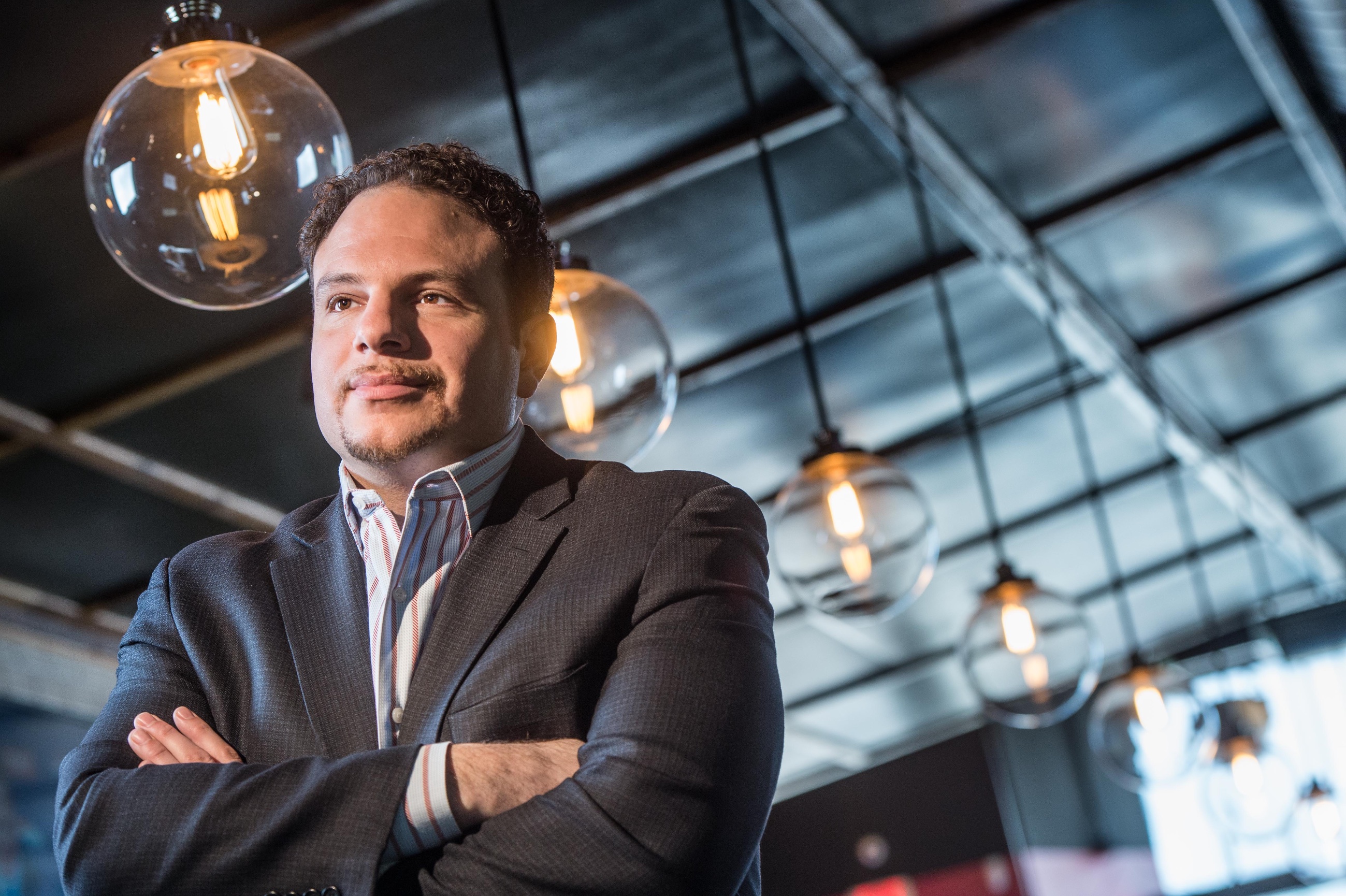 Its not uncommon for me to use motion blur in Commercial Photography. I worked a shot with Nick to create a buzz type feel of motion and action in this shot. So happy it turned out the way it did.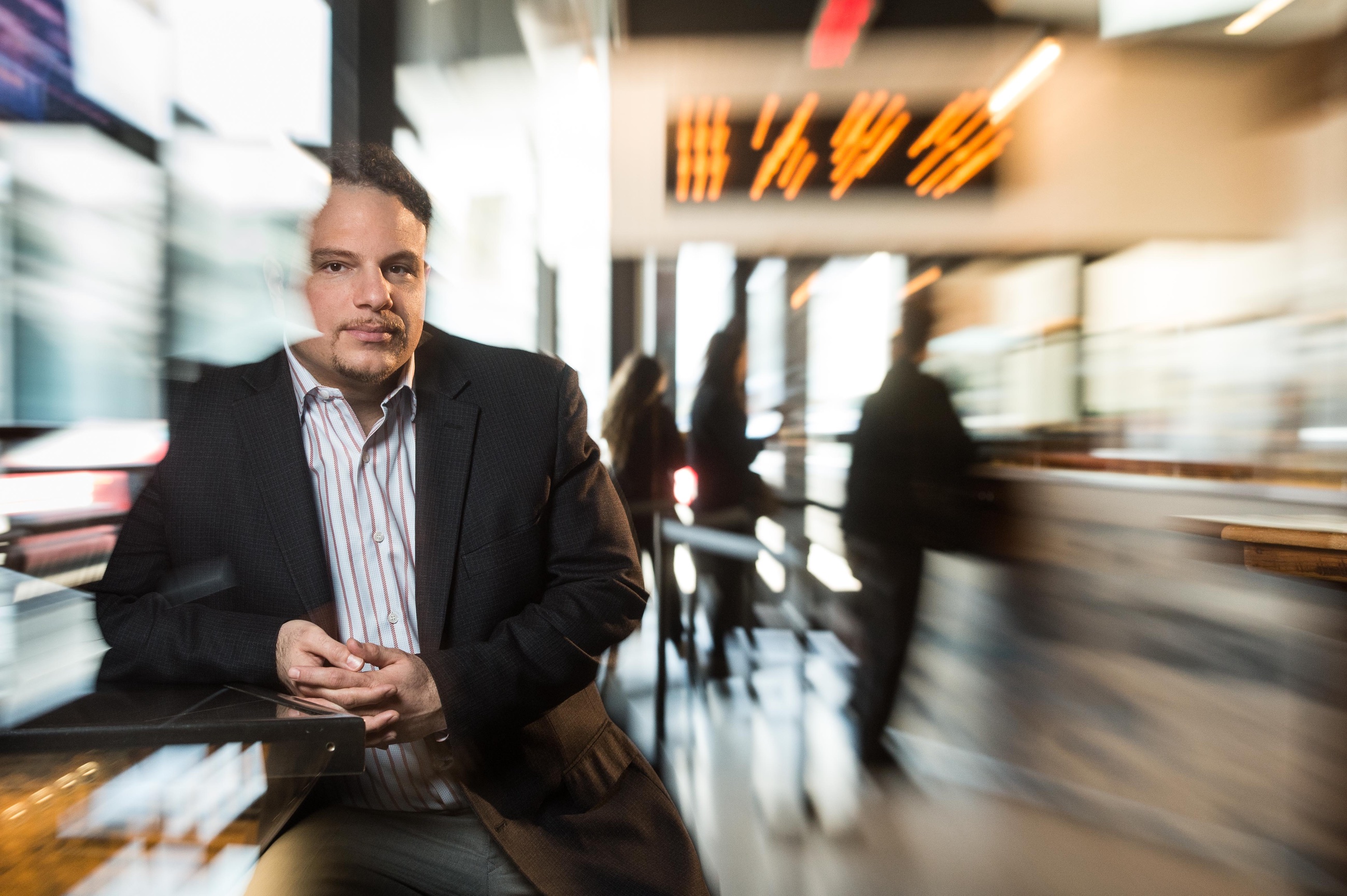 I have been really enjoying looking over these images and could not have asked for a better first subject. Thank you Nick Sinatra for taking time out of your busy schedule, its this kind of commitment that makes you one of my Influential Changers for Buffalo. You want our Buffalo to be better, and you will take the time to make it happen, even in a photo.
I am looking for submissions of people that would be a great fit, email info@onionstudio.com with someone you feel is this type of person.
Thanks for taking the time to read, and I look forward to your comments.