This year we have created limited edition Artisan Series Portrait sessions. Each session is a unique set that only gets used once, this is what makes them so unique. We come up with the concept and then hand build each set. This weekend we will be featuring our newest Artisan Series set which is a holiday theme. Our holiday theme set glistens with gold, silver and sparkling lights.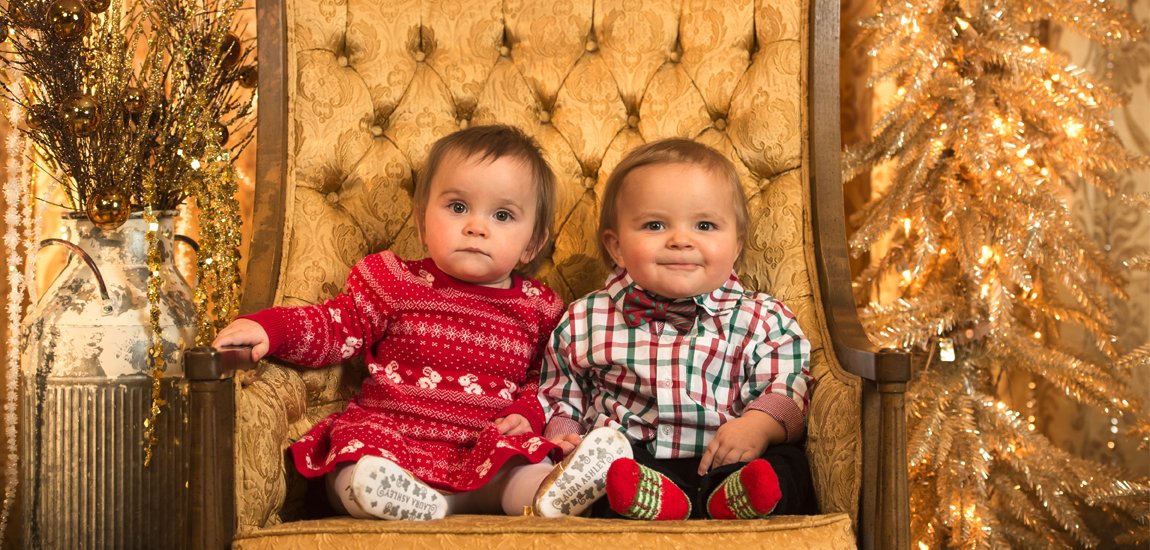 Dylan had the vision of creating a very uniform set, with all gold and silver items. So the first step was to create a gold floor, we had large sheets of boards that Savannah painted a glittery gold for us, (wow did that stuff stink!). The next step was to decide on a background, so after doing some research we settled on some vintage curtains that are all gold, we layered it with shimmery silver beads and sparkling snowflakes.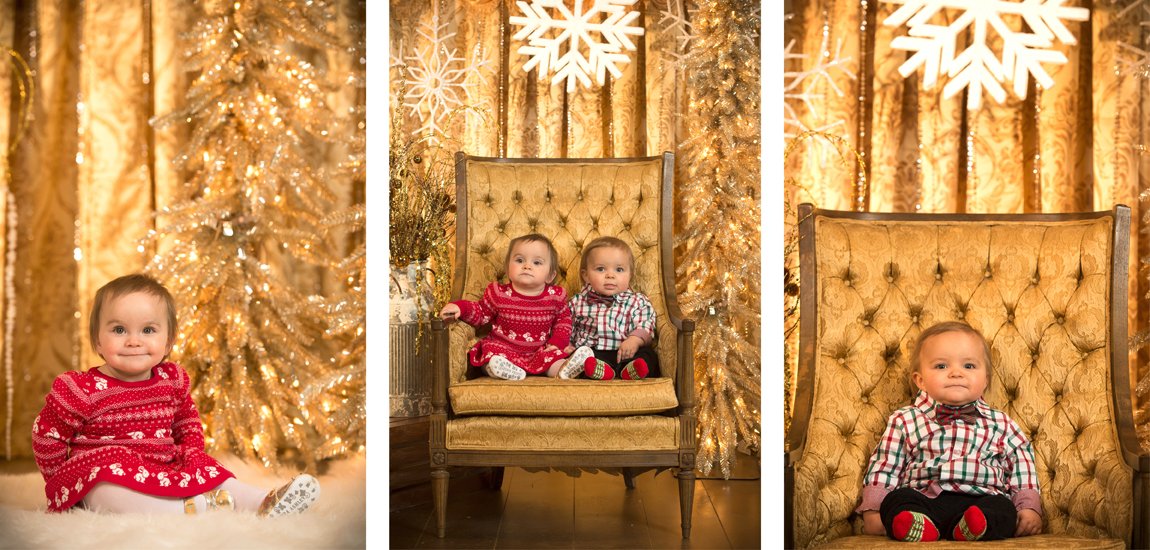 The final step was in the details, we went to our local craft store and found some twinkling gold trees, a fun rustic milk jug to use as a vase with a splash of shinny foliage. Our vision finally came to life, after putting everything together we asked our good friends Kyla & Shaun Handley of Shutter Dream Studio to bring in their cutie pie twins for us to test out our new set! They were perfect, nothing but smiles!!!! We then used our little models images to creative a few email blasts to advertise our session!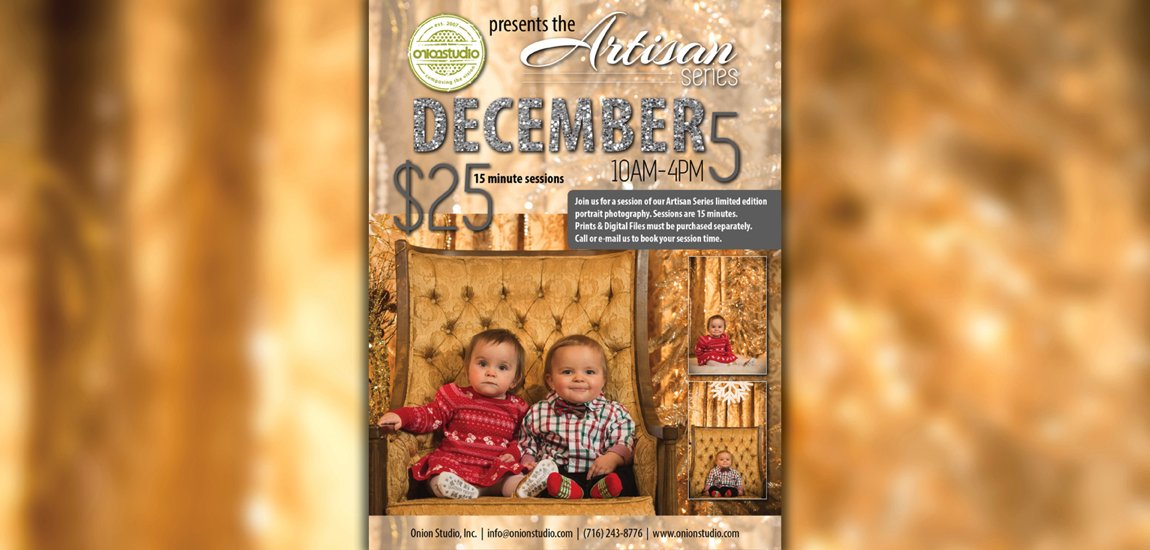 We can't wait until Sat. December 5th to photograph all of our amazing clients and their families. We wouldn't be able to do this if it wasn't for you guys!!! And to show our appreciation we have put together some fun little goodie bags with some products and coupons from local vendors!!! A special thank you to Flying Bison Brewing Company, Rare Rustic Crafts, Salon Elizabeth, White Rabbit Frozen Yogurt, Bubbles & Berries Boudoir, Resurgence Brewing Co., Big Ditch Brewing Company, North American Breweries, and of course a few goodies from us Onion Studio.